Our next Interview with
In Fine Feathers
...
1)
How did you come up with the name to your shop?
I began my business under the name "Fine Feathered Finds" . After a year or so of tongue twisting and attempting to shorten my business name in conversation I decided it was time for a new name! I came up with In Fine Feathers because I didn't want the new name to be too different so everyone would still know it was me. To be "In Fine Feathers" to me says a lot about someone. You are someone that appreciates the handmade, original wearable works of art. You are not afraid to display your feathers like a proud peacock would. Also, the feathers must be fine, as in fine jewelry. I use cruelty free naturally molted feathers for most of my items. I complete the process from sanitation, to dyeing them and finally using them for headdresses and other items you find in my shop.
2)
What was the first thing that you created & sold that made you think- Wow- I CAN do this?
The first item I sold in person was a beautiful little flapper hair clip with a peacock feather sticking out. The first item I sold online was a very cute flower hair clip with little blue and purple flowers and purple and teal feathers coming out of the sides. I sold it for $10 and it took me 4 months to get my first sale!
3)
Who or What started you on this path?
I have always loved to dance. Dancing is the inspiration behind the items I create. I love the way costumes and accessories add even more beauty to the dancer! I also love that everyone seems to be getting in touch with their inner-dancer and realizing how healthy it is and how much it enhances your well-being. I think that somehow down the line we became too busy to dance, to dress up and to be creating beauty in the moment.
4)
What is the Favorite tool of your trade and why?
My favorite tool of the trade is a toss-up between my hot glue gun and sewing machine.
5)
What is your best advice or tip to give another vendor?
My advice: You're business is only going to be as successful as you believe it will be. Another good one is: Your business is only as good as your word. Those are two business mantras I repeat pretty much on a daily basis.
6)
Are you doing any craft shows this year? or are you selling in any co-ops or shops?
I do vend mostly at music festivals such as Sterling Stage Folkfest, Ameribeat and Last Daze in Sterling, NY. I also am going to vend at Upstate Live's music festivals Spring Revival and Fiddler's Picnic. You can also find me at Oswego Farmer's Market every Thursday from 4-9 during the Summer. I do vend at Beaver Lake's Golden Harvest, Lioness Apple Festival and with CNY Arts at Harborfest. I am sure to be adding many more to the list but those are my definites.
7)
pick the fave thing in your shop.. and provide the link to it.. and tell why you like it best.
My current favorite item is my Mayan Empress Headdress from A Vintage Privilege Collection, my newest item.
I choose these headdresses because they make a statement and are powerful. They are each strong and demand your attention but at the same time are feminine.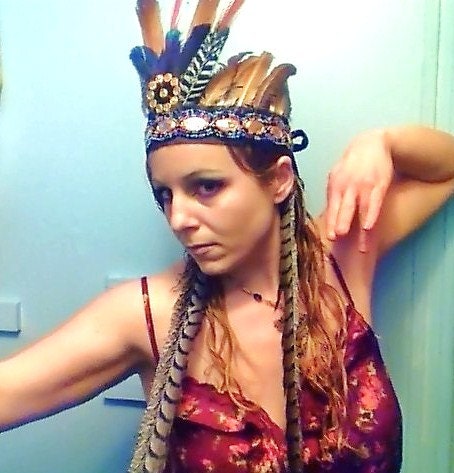 Here are a couple things that I like in this shop: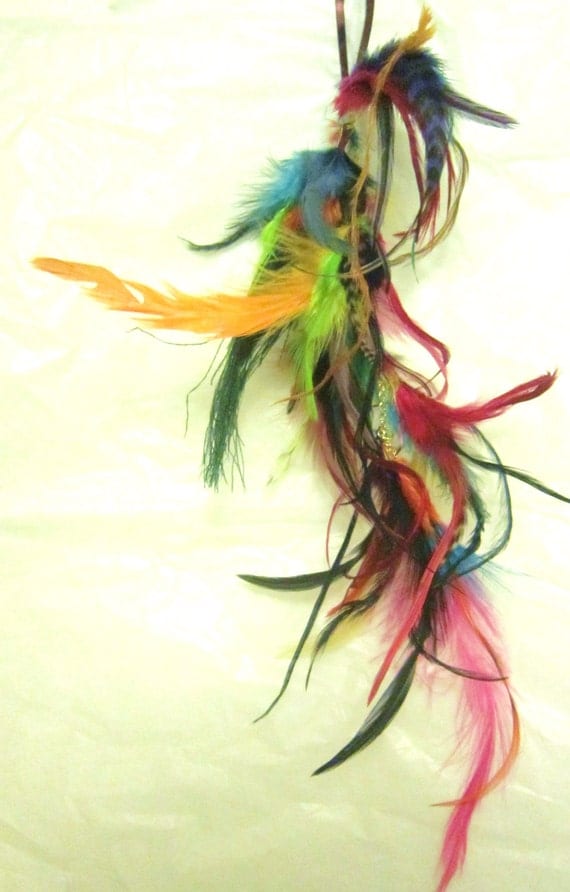 Life Is A Carnival Hand Dyed Colorful Feather Hair Extension Clip In ($18.00)
And I like this too..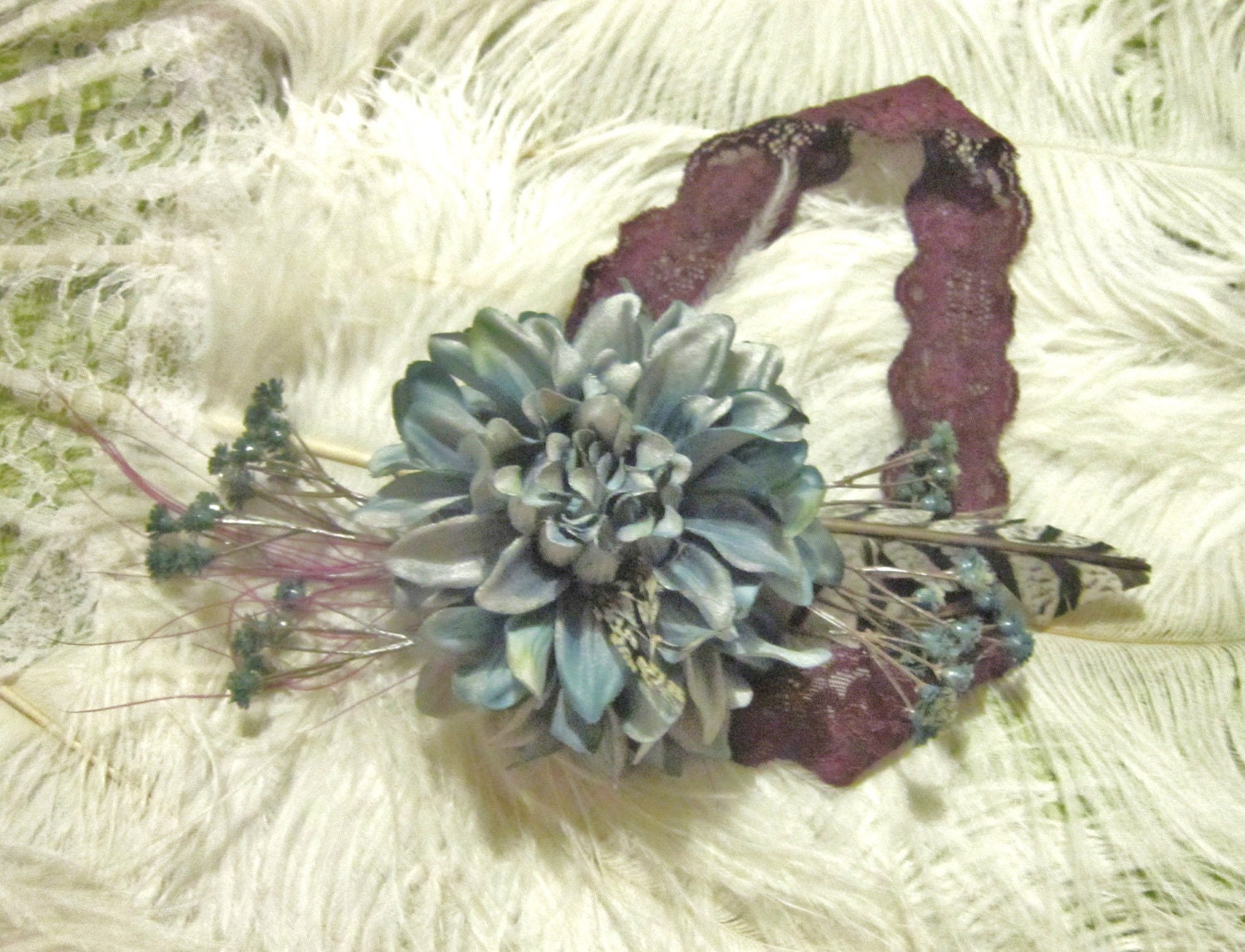 SALE Moon Glow Vintage Inspired Lace Headband Dance Headdress Petals To Metal Collection
($22.99)
Here are her links:
You can find me on Facebook!
www.facebook.com/infinefeathers
Pinterest:
www.pinterest.com/infinefeathers
Twitter:
www.twitter.com/fine_feathered_
Follow my Blog:
www.infinefeathersshop.blogspot.com
and of course Etsy:
www.infinefeathers.etsy.com
Thanks for the Interview!